Cosmetic Dentistry Services
Teeth Whitening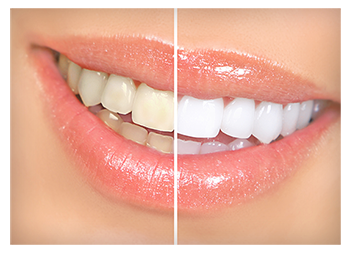 Today's teeth whitening treatments are so easy, convenient and affordable that they've become a regular part of everyone's beauty routine. If you haven't tried one yet, you'll be happy to know that you have plenty of choices. For the fastest, most dramatic results, consider in office teeth whitening.. If you're the do-it-yourself type, an at-home teeth whitening kit might be right for you. These professional grade teeth whitening kits produce excellent results over a longer period of time. They can be purchased from your dentist or over-the-counter, but for best results, it's recommended that you always consult with a dentist before trying any over-the-counter teeth whitening system.
Opalescence BOOST

Already known for its take-home gel and prefilled, disposable trays, Opalescence has made its mark in the teeth whitening industry. But now Opalescence is giving you another bleaching option with Boost whitening, its in-office teeth whitening system. Created by Ultradent, Inc., Opalescence Boost is described by its makers as "an in-office, chemically activated whitening treatment that offers results in about an hour." Its prescription-strength formula is stronger than many over-the-counter whitening products to help you achieve results quickly.
The Opalescence Boost Teeth Whitening System is an "alternative, conservative method for treating dark, discolored teeth," which may be used to treat some tooth stains caused by intrinsic factors, including dental fluorosis, tetracycline and trauma. The difference between Opalescence's in-office system and other chairside whitening systems is its chemically-activated gel, which eliminates the need for dental lasers or lights normally used to activate the process. That means no heat or ultraviolet rays, which could be beneficial to patients with sensitive teeth or dry mouth.

Smile Makeover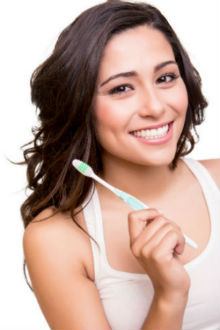 Tired of masking your smile because you don't like the way your teeth look? A smile makeover can be a big boost to your confidence and self-esteem. With a total smile makeover, chipped teeth, cracked teeth, gapped teeth, crooked teeth, stained teeth and gapped teeth can be completely transformed into the smile of your dreams. This is done through a combination of restorative and cosmetic dental treatments, including white fillings, cosmetic dental bonding, porcelain veneers, cosmetic dental crowns, dental braces, dental bridges and dental implants.
Porcelain Veneers

Years ago, smile makeovers involved multiple dental treatments over a period of several months. That's no longer the case, thanks to porcelain veneers. Porcelain veneers are ultra thin shells made of translucent porcelain that can be bonded to your teeth for cosmetic purposes. Extremely versatile and durable, porcelain veneers are an excellent option whether you want a total smile makeover or need to cover a chipped tooth, mask a cracked tooth, or close gaps between your teeth. They require little to no prepping and can often be applied in just one dental visit!
Cosmetic Dental Bonding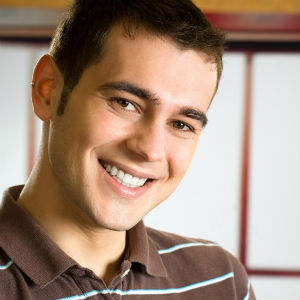 Cosmetic dental bonding is a versatile and affordable way to improve the appearance of chipped teeth, stained teeth and gapped teeth. As one of the most conservative cosmetic dentistry treatments around, cosmetic dental bonding requires little to no prepping and preserves most of the natural tooth structure. And it's fast, too! Dental bonding usually takes just one visit to complete.
Cosmetic Dental Implants

It's almost impossible to feel confident when you smile if you're missing teeth. Cosmetic dental implants can change that. With cosmetic dental implants, you get the best in function and aesthetics. Cosmetic dental implants are securely anchored in the jaw bone for maximum comfort and durability. The replacement tooth, or dental crown, is made of tooth-colored porcelain so that your cosmetic dental implants look, feel and function just like your real teeth!
Single Tooth Implants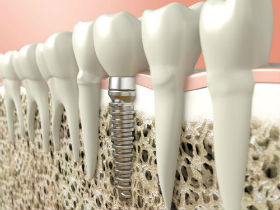 If you're missing a tooth and want the very best dentistry has to offer, you could be the perfect candidate for single-tooth implants. Single-tooth implants act as tooth roots for replacement teeth. They are securely anchored into the jaw and topped with a dental crown for the very best in look, feel and function. Single-tooth implants offer several advantages over other tooth replacement options, such as dental bridges and partial dentures. Surrounding teeth and the jawbone are better preserved. Single-tooth implants are also easier to clean. And they can also outlast bridges and dentures by about 10 years!
Sleep Apnea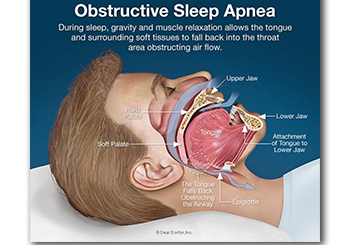 If you wake up feeling groggy every morning, or have a difficult time concentrating throughout the day, you could have sleep apnea. Apnea is Greek for "without breath." People who suffer from sleep apnea literally stop breathing while they sleep, for about 5-15 seconds at a time. Sleep apnea is one of the leading causes of chronic sleep deprivation, daytime sleepiness and poor concentration and can lead to more serious conditions if left untreated.
Sleep apnea can be treated in a number of ways. Continuous positive airway pressure (CPAP) therapy is one of the most common treatments, but many patients have a difficult time adapting to the bulky CPAP mask.There are other alternatives and we can guide you .
Botox and Dermal Fillers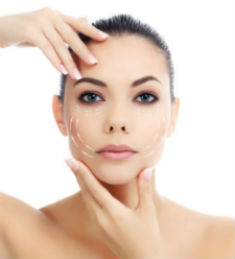 When you think of cosmetic dentistry, you may not think of botox and dermal fillers. But the truth is, the appearance of your mouth and smile has a lot do with how attractive you look and feel. Today, cosmetic dentists have the skill and know-how to use botox and dermal fillers to enhance your lips, smooth lip lines, and eliminate wrinkles around the mouth to create a more beautiful and youthful appearance.